DAFVM Spotlight Employee: Sherri Lowe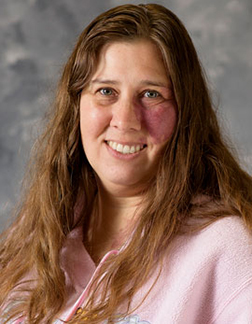 Sherri Lowe

Business Coordinator
The Crosby Arboretum
Pearl River County

Years in Position/Service to MSU: 8 years


Before visitors walk the trails or view exhibits at the Crosby Arboretum in Picayune, they are greeted by Sherri Lowe. As the business coordinator, her job extends beyond computer work and financials. From ordering office supplies and items for the gift shop to coordinating events, scheduling meetings and tours, and checking guests in and out, Sherri wears many hats.

"At times, my job demands the ability to multi-task," said Sherri. "As things change often, you have to be willing to go with the changes, and you must be organized in order to multi-task."

One of her favorite parts about her job is talking to visitors and meeting people from all over the world who come to enjoy the tranquil environment nestled in the Piney Woods region of Mississippi. The 104-acre Native Plant Center of The Crosby Arboretum serves as the focus of Arboretum activities and development. It includes the Pinecote Pavilion and the Piney Woods Lake for display of native water plants in their natural setting.

"It's rewarding to see our hard work come together at one of our events or programs," said Sherri. "Some of my favorite memories are spending time with the volunteers who have been helping at the Arboretum since the beginning and seeing children be creative during our craft programs and seeing their faces light up with excitement during our events."

Crafting is a hobby Sherri enjoys during her free time, which comes in handy when she's doing crafts with children at the Arboretum. Sherri also loves animals and working at the Arboretum has allowed her the opportunity to coordinate events to benefit local rescues and help animals in need.

The Crosby Arboretum is part of MSU Extension and is open to visitors Wednesday through Sunday from 9 a.m. to 4:30 p.m.

The Division of Agriculture, Forestry and Veterinary Medicine Spotlight Employee profiles are provided by the Office of Agricultural Communications at Mississippi State. For more information, please click here.