College of Arts and Sciences adds academic affairs leadership
The College of Arts and Sciences at Mississippi State University has solidified administrative roles in the academic affairs division for the largest college within the land-grant university by removing the interim title of two assistant deans.

Kathy M. Sherman-Morris, a professor in the Department of Geosciences, and Melanie E. Loehwing, an associate professor in the Department of Communication, were selected in 2020 by dean of the College of Arts and Sciences Rick Travis to serve as interim assistant deans while current associate dean for academic affairs, Tommy Anderson, served as an interim dean for the MSU Library and now as interim dean of the Judy and Bobby Shackouls Honors College.

"During the COVID-19 pandemic the college learned how valuable their professional skillsets are to handle a myriad of college issues. In this permanent role they will continue to assist students, faculty, staff, and administration and serve partial appointments in their home departments continuing to make strong contributions to teaching and research," said Travis.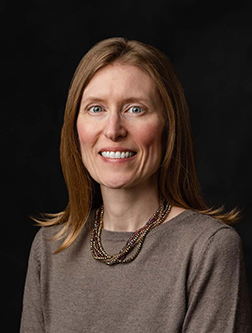 Kathy M. Sherman-Morris

Sherman-Morris's leadership will focus on graduate academic affairs, enrollment management, and faculty affairs.

"I am looking forward to supporting our graduate programs and helping the students have a rewarding experience at MSU," Sherman-Morris said. "I'm excited to meet with individual students to assist them as they navigate graduate school and also to work with groups of students and faculty on graduate student focused initiatives."

A native of Easton, Pennsylvania, Sherman-Morris has been an MSU faculty member since 2003. Her research focuses on communication of weather information and the response of individuals during extreme weather. She has served as secretary for the Southeastern Division of the Association of American Geographers, a board member and president of the National Weather Association, state coordinator for the Community Collaborative Rain, Hail and Snow Network and chair of the American Meteorological Society Board on Societal Impacts.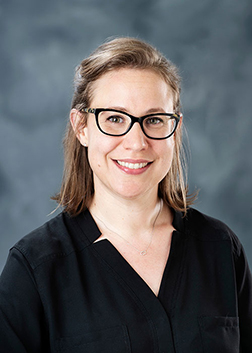 Melanie E. Loehwing

Loehwing will focus her leadership on undergraduate academic affairs, student issues and grade appeals, orientation and advising, curriculum and mentoring.

"Academic affairs work is some of the most challenging and also most rewarding service I've done at MSU. I feel very lucky for this opportunity to continue my work with the exceptional academic affairs staff in Arts and Sciences," said Loehwing, a native of York, Pennsylvania, who has been an MSU faculty member for nine years.

Her research focuses on rhetoric and democracy with special focus on protests, social movements, and advocacy campaigns that revolve around economic inequality and political polarization. Loehwing is a research fellow for the Social Science Research Center and an MSU Community-Engaged Learning Fellow.

MSU's College of Arts and Sciences includes more than 5,000 students, 323 full-time faculty members, nine doctoral programs, 14 master's programs, and 27 undergraduate academic majors offered in 14 departments. It also is home to diverse units for research and scholarly activities, including natural and physical sciences, social and behavioral sciences, and the humanities. For more details about the College of Arts and Sciences, visit www.cas.msstate.edu.

MSU is Mississippi's leading university, available online at www.msstate.edu.

Sarah Nicholas | College of Arts and Sciences