Hui, Smith awarded inaugural humanities fellowship
Two associate professors at Mississippi State University now are recipients of the first humanities fellowship awards from the Institute for the Humanities, receiving $1,000 and one course release this spring to allow dedicated time for humanities-related research.

Alexandra Hui, an associate professor in MSU's Department of History and co-editor of Isis, the journal of the History of Science Society, and Pete Smith, an associate professor in MSU's Department of Communication, learned in December of their selection to the program.

"Many people applied for this first round of the fellowship, which shows a need for more funding and time for humanities scholarship," said Julia Osman, director for the Institute for the Humanities and an associate professor of history. "We are thrilled to award it to Alix and Pete, because they fit exactly the faculty we are hoping to help -- someone who has become embroiled in service and teaching post-tenure and could use some support, mostly time, in order to work through research and make solid writing progress."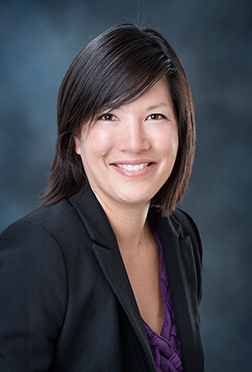 Alexandra Hui

Hui said, "The most significant effect of the ongoing pandemic on my work these last two years has been my inability to concentrate towards broad thinking. Thinking about historical trends and mechanisms that span a century requires that I bury myself in archival materials and think and write with them for hours at a time. Between teaching, editing a journal, and caring for two small children, I have been unable to carve out that kind of time. This fellowship does so and I'm so grateful for it."

Hui will utilize the fellowship to complete her monograph, tentatively titled "Sonifying Space: a history of the science of background music, 1900-2000."

"It takes as its departure point the music we love to hate (Muzak, etc.) as a means of exploring the role of the human sciences in how the public understood music, and then the environment in general, to be functional," Hui said.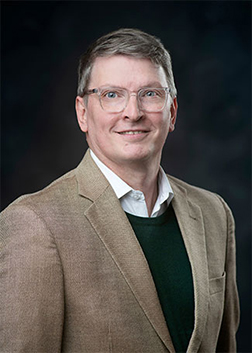 Pete Smith

Smith also intends to use his fellowship to complete his manuscript, "Bulldogs and Tough Old Broads: Women Journalists of Mississippi and a Century of State Politics, 1890s-1990s," under contract with Lexington Books, an imprint of Rowman and Littlefield, projected to be published in 2023.

"The book is an historical examination of the careers of three generations of women journalists who, over the course of a century, worked the Mississippi state capitol beat or covered state government and political issues," Smith said. "Specifically, the manuscript includes details regarding their career struggles and accomplishments, the issues they investigated, and the political, social and legal circumstances in which they worked and lived. As such, this project documents the intersection between women's history, journalism and state history and politics and provides a comprehensive picture of the experiences of women journalists covering southern state politics."

"I'm so thankful to Julia and the Institute for awarding me this fellowship," Smith said. "Teaching a 3/3 load every academic year while keeping an active research agenda is challenging. This fellowship will allow me the time I need to complete my first manuscript draft on deadline."

Part of MSU's College of Arts and Sciences, the Institute for the Humanities promotes research, scholarship and creative performances in the humanistic disciplines and raises their visibility, both within Mississippi State University and the wider community.

For more details about the College of Arts and Sciences or the Institute for the Humanities visit www.cas.msstate.edu or www.ih.msstate.edu.

MSU is Mississippi's leading university, available online at www.msstate.edu.

Sarah Nicholas | College of Arts and Sciences