Grady and Seitz help veterinarians aid clients in decision-making for furry friends
Published this month in the Journal of the American Veterinary Medical Association, research from two Mississippi State faculty members details a newly devised tool targeted at helping veterinarians tailor their communication to clients as they make medical decisions for their pets.

Jesse G. Grady, an assistant clinical professor in the College of Veterinary Medicine, and Holli H. Seitz, an assistant professor in the College of Arts and Sciences' communication department and a faculty fellow in the Social Science Research Center, co-authored the article, "Measuring veterinary client preferences for autonomy and information when making medical decisions for their pets."

The open-access article in the flagship veterinary journal examines developing and testing a new instrument -- a reliable questionnaire -- veterinarians can use to assess how much clients want to participate in shared decision-making related to their pets' health and well-being.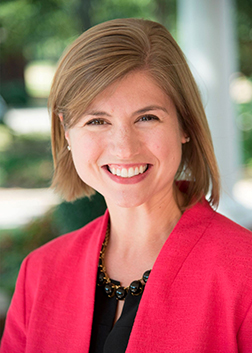 Holli H. Seitz

"Several years ago, I started working with veterinarian Dr. Jesse Grady on communication research in the context of veterinary medicine. We realized there was no measure of client preferences for information and autonomy within the veterinary literature, so our first task was adapting and testing a new instrument," Seitz said. "Our hope is that this new survey instrument, or questionnaire, can be used by veterinarians to learn more about their clients' preferences and by researchers to learn about how client preferences relate to their decision-making."

Seitz said she hopes veterinarians will consider including the survey in paperwork for new clients to start conversations about client needs and preferences. "This has the potential to build stronger relationships between veterinarians and their clients that can lead to better pet health," Seitz said.

For the full article, visit https://avmajournals.avma.org/view/journals/javma/aop/javma.19.12.0630/javma.19.12.0630.xml.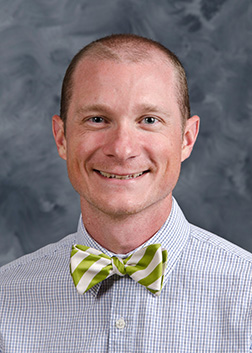 Jesse G. Grady

Grady said pet-owners' desires for control over decisions varies from person to person and situation to situation. "Our research found that as a pet's condition worsens, a pet-owner desires less control over clinical decision-making, deferring rather to their veterinarian's recommendation," Grady said. "Decision-making is a rather complex process, though, and this instrument will allow us to delve deeper into this process in future research.

"I'm excited to have this collaborative research published in the flagship veterinary journal," Grady said.

Part of MSU's College of Arts and Sciences, the Department of Communication is available at www.comm.msstate.edu. Information about the College of Veterinary Medicine is available at www.cvm.msstate.edu.

MSU is Mississippi's leading university, available online at www.msstate.edu.

Sarah Nicholas | College of Arts and Sciences