LEAD21: Dodds, Freeman graduate from national leadership program
Two Mississippi State faculty members in the College of Agriculture and Life Sciences are recent graduates of the national LEAD21 leadership development program.

Administered by the Committees on Policy of the Associations of the Public and Land-grant Universities and its strategic partners, the LEAD21 curriculum is designed specifically for faculty and staff of member institutions who strive to improve their leadership capabilities both in their present roles and future endeavors. Specifically, the program develops leaders in land-grant institutions, along with strategic partners, who effectively link research, academics and extension to better lead in an increasingly complex environment.

Darrin Dodds, professor and head of the MSU Department of Plant and Soil Sciences, and Charles Freeman, associate professor in the School of Human Sciences, are among 90 graduates who attended a series of both online and in-person meetings earlier this year, which consisted of personal development at three levels: individual, team and large group or organization.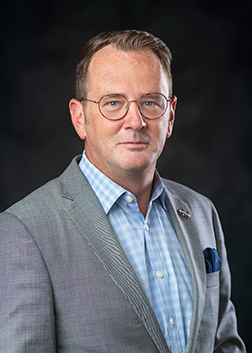 Charles Freeman

"Many times, we have a preconceived perception of what leadership is, but LEAD21 helped me not only see that there are a lot of different layers of leadership but also understand how to be effective in each of them," Freeman said.

He explained that the skills gained at each level culminate in a leader who is well-rounded and capable of effectively managing in leadership roles, be it in the classroom or administration.

"I'm already starting to see the difference this program has made in my leadership skills, but I hope it's going to continue to make me a better colleague and teammate for my peers. I hope to be much more open and receptive to people, their needs, where they want to go and what I can do to help them get there," Freeman said.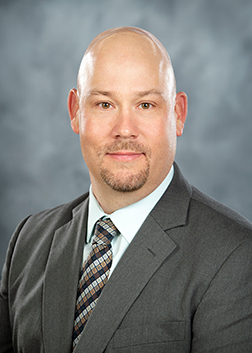 Darrin Dodds

Dodds spoke similarly of a positive and impactful experience. Where Freeman went in with hopes of growing into university leadership, Dodds, as a current department head, went in hoping to strengthen his effectiveness in his current position.

"As a fairly new department head, I want to continually move our department forward. This program gave me the skills to be more confident in my leadership abilities," Dodds said.

MSU has been sending faculty and staff members to participate in the LEAD21 program for over a decade, cultivating a community of university leaders trained to increase effectiveness.

"We are fortunate at Mississippi State to have incredible leaders who understand the importance of professional development for faculty and staff. This helps build a solid foundation of leadership at the university, and I am proud of the investment the College of Agriculture and Life Sciences made to help me improve my skills," Dodds said.

For more about the College of Agriculture and Life Sciences, visit cals.msstate.edu.

MSU is Mississippi's leading university, available online at www.msstate.edu.

Reagan Poston | Agriculture and Natural Resources Marketing