Nominations now open for MSU's Grisham Master Teacher Award, Alumni Association Teaching Excellence Awards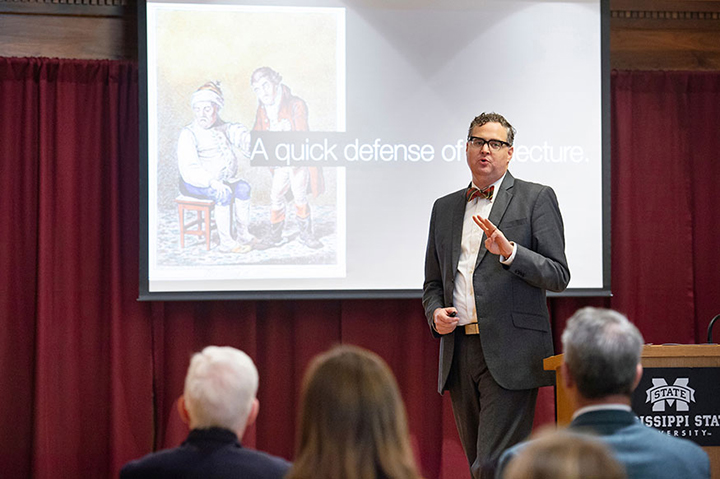 During his first formal lecture as a John Grisham Master Teacher on October 19, 2018, Mississippi State Associate Professor of History Jim Giesen said an active learning environment depends on well-trained lecturers who engage students through their senses. PHOTO: Megan Bean | Public Affairs


The University Instructional Improvement Committee is announcing the call for nominations for the:

-- 2021 Grisham Master Teacher Award

-- 2021 Alumni Association Early Career Undergraduate Teaching Excellence Award

-- 2021 Alumni Association Graduate and/or Professional Teaching Excellence Award

All submissions must meet the deadline of Oct. 15.

Interested faculty must submit an electronic application in PDF form to the Office of the Provost and Executive Vice President via email to grishamaward@provost.msstate.edu.

For eligibility requirements and more information, click here.

For the application cover page, click here.